April 20th, 2023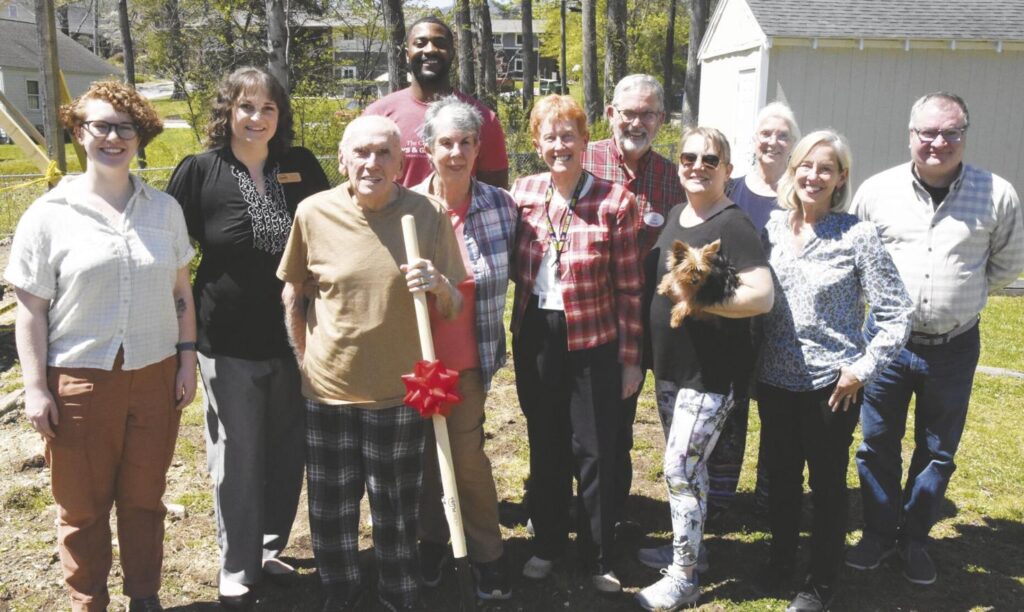 The Haven of Transylvania County broke ground on its $275,000 six-month expansion project.
"The Haven started in 2011 and this has been a long time coming," said Emily Lowery, the nonprofit organization's executive director, to a group of community members. "I know back when we started in our first building that was a very small space."
The Haven is the county's year-round shelter for people experiencing homelessness. The Haven's Thomas House houses men and women in an adult-only space with 18 beds. The Haven Family House has four bedrooms and provides a space for families to stay living together which are not separated by gender or age.
"We expanded to this house and we got a little bigger offices and then in 2020 when we pulled our volunteers and we had to hire paid staff," Lowery said. "We started conducting our business in a spare bedroom of this house and we have been dealing with that since 2020. It's been very challenging, but we are so glad and grateful to be able to expand once again."
The nonprofit organization has already raised $240,000, said Haven Board President Jay Farrell. Six new rooms will be built on its campus, including 661 feet of new space and 363-feet of renovated space. This will include: three private offices for employees and guest consultations; a restroom with a shower; an indoor waiting area, a common area and hallway; a meeting room for group counseling and staff development; furnishings; sidewalks and parking improvements.
Brevard Mayor Maureen Copelof said the city partners with The Haven closely. "We've all seen the devastation that happens to people for whatever reasons and we need to get these people back where they can thrive, where they are safe, where they are healthy and we do that with all of those partners," said Copelof. "If you don't have a place to live, nothing else is going to make a difference, nothing else." The city must balance the needs of homeowners, the city itself, businesses, people and "the most vulnerable segments of our community," said Copelof. "We need to make sure that we are there, that we are providing the services for (them) and we can not do it alone," she said. "We are not trained as a city to do a lot of that (and) that's why we have to have these types of partners."
Farrell said the staff has done very well to "make do" with what they had up until now. "If (staff) got soiled, use your imagination about what that means, working in the facilities," he said. "There was no place to bathe. There will be a shower in the new facility." The reception area will also "be secure in case there's some kind of altercation," he added. "We have mess in our lives," said Farrell. "The Haven just handles one slice of that."
Funding for the project came from the Cannon Foundation ($85,000), Transylvania Regional Hospital ($20,000), St. Philip's Episcopal Church ($10,000), individual donors and local churches. "The Haven must raise funds for operating expenses every year and welcomes undesignated donations for that purpose," said Farrell. "We will have a fundraising event, the 'Hoedown for the Haven,' on Aug. 19."
Reprinted from the Transylvania Times, April 20th, 2023:
The Haven breaks ground on new building